This is the spot for members to place ads to sell and search for anything boat related.
If you would like to place an ad, please email our Webmaster.
FOR SALE
FOR SALE  New Style GRP Infused Laser Centre/Dagger Board. Brand New.
If you're looking to upgrade your Laser for 2019 I have 1 only, brand new and unused, Laser Daggerboard.
The Laser daggerboard is compatible with all model year Laser sailboats.
This is the new upgrade from foam core construction to a much more durable fiberglass ' resin infused' material that outlasts and outperforms the old wood or foam daggerboards of years past.
It is a new Laser Performance branded item, class legal, not a copy part. Official price is €545. See dealer website. Will sell for €490.
Would consider a used rudder foil and stock in part exchange if in very good condition. Ph. Tim 087 2851807
Foil bags
Foil bags are great for keeping those foils smooth and ding free. training@glandoreyc.com
We are currently selling the following:
Rudder foil bag , suitable for topper Topaz and Topper rudder blade.

€45

Topper Foil bag, suitable for topper Topaz and Topper dagger boards

€45

Trident foil bag, suitable for topper Topaz and Topper dagger boards

€45
"LEGASEA" FOR SALE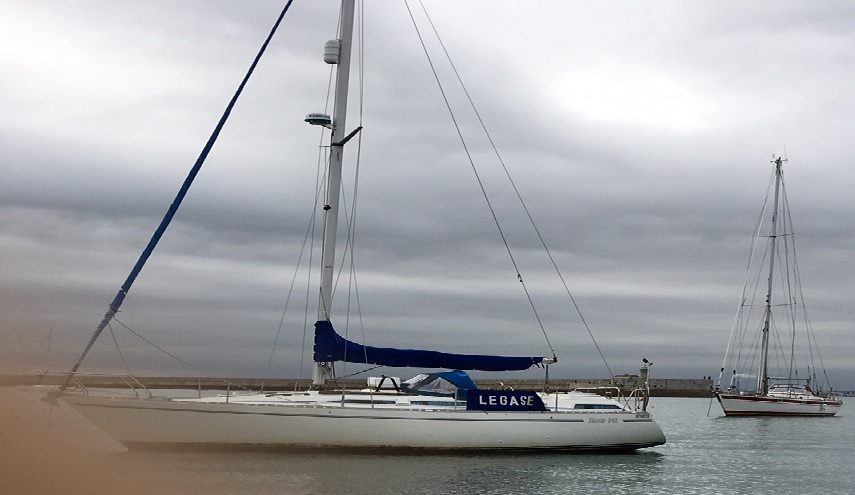 "Legasea" is a Moody 346 sailing boat built 1989 with bilge keels. There are six berths in three cabins and heads (complete with shower) and it has a cooker and fridge and hot and cold water.
It has a 35 HP Thornycroft engine with indirect cooling (hence the hot water supply) and is complete with 6-man life raft, inflatable dinghy, GPS, Radar, VHF radio, shore power, built in battery charger, etc., etc.
Sails include main, furling genoa, cruising chute and storm sail.
Currently ashore at Bray Sailing Club in The Harbour, Bray, Co. Wicklow.
Priced to sell at €40,000
To view, contact Páid Cassidy at +353 86 8161785 or email pjctaneypark@gmail.com
Topper Topaz covers € 60 each
We currently have several Topper Topaz boat covers for sale. These are the type where the mast is not up. A boat cover is a great thing for prolonging the life of your ropes, fittings, foils and indeed the boat itself. training@glandoreyc.com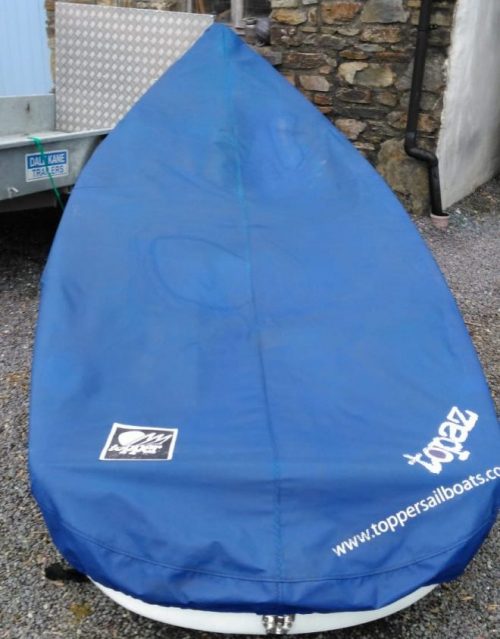 ---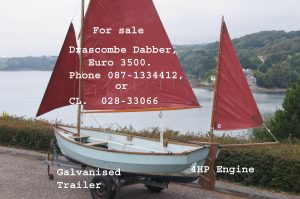 DRASCOMBE DABBER
3,500 €
INFORMATION
Includes:
4 HP Engine
Trailer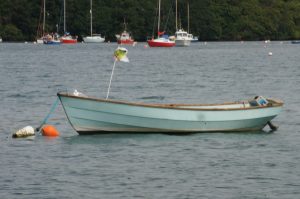 IN INTERESTED IN PURCHASING CONTACT :
087-1334412
Or
CL. 028-33066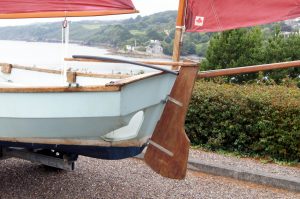 ---
Please contact our webmaster