Every year the Club asks members and especially students of the sailing school to check if they are missing property and claim it if it is in the Club lost property box. We have built up a collection that we have had in the Club for at least 2 years now that are unnamed and must now consider these items to be abandoned.
As all members will realise, the Club needs to maintain a regular turnover of new dinghies for teaching and this year the junior sailors are carrying out a number of fund-raising ventures to contribute to this cost. One of these is to try an online jumble sale! (While we are waiting to get all the details online, we're making these available via the notice board!)
You'll find a list of items available below and pictures of these. If you are interested in an item please email dinghycapt@glandoreyc.com or call 0876508664 and we would simply ask that you make a donation to our fund-raising efforts. The amount is for you to decide – knowing how costly it can be to kit out junior sailors… we hope this initiative may help!! And you will help us to raise funds.
CONTRIBUTIONS:
If you have kit that is no longer needed and would be willing to donate it for inclusion in this ongoing jumble sale – we would love to hear from you! (please use the contact details above).
Don't forget to remind others to have a look here to see what they might be able find!
Thank you for your support!!
WETSUITS
LADIES
KIDS

YOUTH
CAGS / RASH VESTS / INNERs
BOOTEES
GLOVES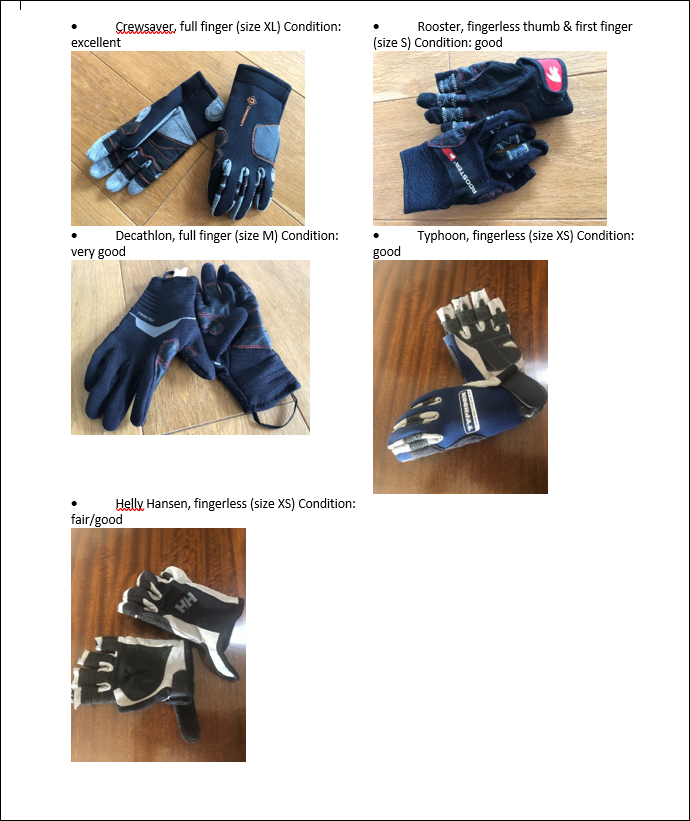 BOUYANCY AIDS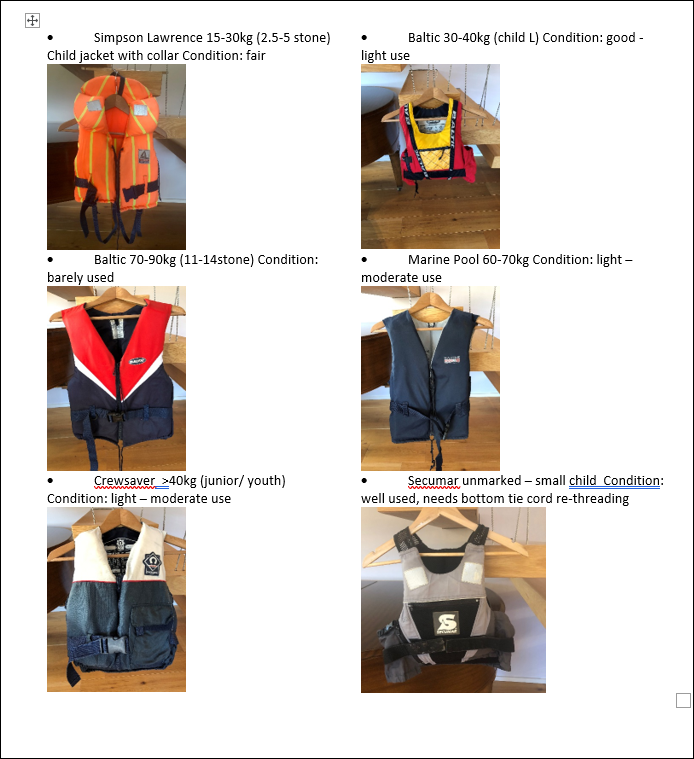 CLOTHES & SHOES
Unclaimed Lost Property
This property is named but has not been reclaimed from the Club. It has been washed and held by the Club for 2 years at this point. If these items are not claimed by the end of July, it will be assumed that they are no longer wanted and they will be included for sale.
Baltic 40-50kg (junior) pullover buoyancy aid. Condition: good/ moderate use (Paddy French)
Baltic 70-90kg (11-15 stone) zip front Condition: good – light/moderate use (Monaghan)
Sheen Lions F.C. initials CC Nike navy waterproof jacket size S Condition: good (Coholan)
Creswaver Cag, red, size S, Condition: good (O'Keeffe)
If you know any of these individuals/ families please alert them that their property is at the Club for collection.