To all our members,
As our summer draws to a close we are as a committee casting a 'coldeye' over our season. And what a different season it has been.  Like everybody Covid 19 has curtailed us in so many ways.
Thanks to our great team of Kevin, Molly and Domhnall we managed to run a successful Junior Sailing School and their hard work is much appreciated.
As we are down on our income from the Junior Sailing and we have been unable to hold any fundraisers we have considerably less income this year and this is a concern to us all.
We have therefore decided to have an online fundraiser. DEIRDRE BRENNAN who has just finished a very successful exhibition in Mary Anns in Castletownsend has very generously offered us an outstanding painting of her's to raffle. This is a great chance to acquire a really lovely piece of art which just oozes Glandore character and will always remind the lucky recipient of happy days. It is 'Rush hour at Glandore Harbour' an Oil on Linen Canvas Framed 96 cm x 96 cm. This prize has a value of €1250.
The painting will be on display on the window of 'Wilds' in Glandore.  Tickets can be purchased in the shop.
Joan Woods proprietor of Wilds has very kindly donated a fabulous 9 carat gold 'Glandore Acorn' pendant which is a piece to be cherished and enjoyed.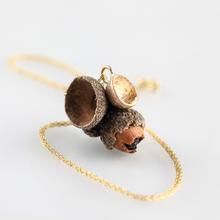 And if neither of those tickles your fancy (I can't imagine it but!) there are two boxes of wine, one red and one white from Irish Organic Importers. Many of you are already very familiar with these tasty wines!!
TICKETS ARE €20 EACH OR 6 FOR €100, buy them here
We ask you please to be generous and to support our wonderful Club in these strange times.
Looking forward to your support and don't forget to pass on the word to any friends and family whom you feel might be interested in these great prizes.
DON'T FORGET, IF YOU'RE NOT IN YOU CAN'T WIN!!
We look forward to your support.
All the best,
Eamon Timoney
Commodore