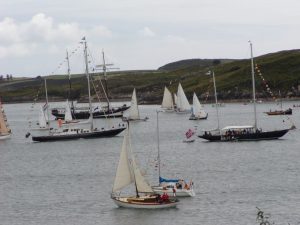 Those who have been coming to the Glandore Classic Regatta regularly may be wondering why it did not take place this past July.
Not to worry, it has been postponed until July 2020 so that we can be part of the 300th anniversary of the Royal Cork Yacht Club, the world's oldest yacht club. The 2020 Glandore Classic Regatta is set to be the biggest and most exciting of the series, as we partner with Cork 300 to bring a selection of the outstanding classic boats from around the world to the famous West Cork coast. See more information by clicking this link:
https://www.cork300.com/classic-traditional/
Cork Harbour will be the place to be in July 2020, as the city pulls out all the stops with a "Great Gathering" to welcome hundreds of boats from Ireland, the UK, Europe and the US. There will be a series of activities on the water, as well as a varied social schedule that will impress even those 25 founder members 300 years ago. Navies from around the world have indicated that they will be sending vessels to join the gathering, as well as senior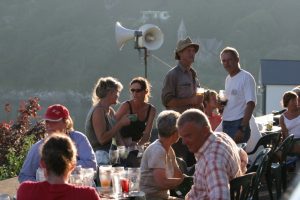 dignitaries who will join the Irish President and celebrities in the Opening Day Parade of Sail.
A key part of the Cork 300 is the Classic Boat component, planned and run by RCYC in partnership with the Glandore Classic Regatta. World Class Classic Boats will assemble in Cork for the Gathering and will then either race, or cruise in company, along the Wild Atlantic Way to Glandore, where four days of exciting racing awaits them from . As there will be two important Classic events running together, we are expecting an impressive turn-out of international entries, including some of the larger Fifes as well as other big classic yachts that will be taking part in Cork and going on to Cowes.
Yachtsmen and yachtswomen love to come to Glandore, not only for the racing and the chance to see other beautiful boats, but also for the beautiful surroundings, and the world famous Glandore craic!
To see the Classic Regatta Program, click the following link: Glandore Classic Regatta 2020.