2023
Where we sail
We mostly sail in Glandore Harbour, a picturebook bay in the middle of the West Cork south coast.  Sheltered at the entrance by Adam Island and to the west by islands, the bay is protected from the main Atlantic swells, .  Once inside Adam the bay opens out to provide a large  sailing area, the outer harbour, where we usually enjoy both wind and flat sea, perfect for open boat racing.
Further in the harbour narrows into what we call the inner harbour protected further by Eve Island and some shallows (The Dangers!). This is a more sheltered area lying between Glandore Village and Union Hall, perfect for dinghy  and short evening racing.  This is also where we have our moorings.
Outside Adam island in Glandore Bay  cruising boats can sail westward to Castletownshend, Baltimore and Cape Clear, or eastward to Kinsale and Cork, not to mention southwards to France.   The small islands outside the harbour , such as Rabbit and High Island make for interesting day sails and places to visit for picnics etc!
What we sail
The club is predominantly a keelboat racing club, sailing the International Dragon class and the National Squib class, but there is an increasingly active dinghy section and a modest cruiser section.
See  the dropdown menu for separate sections with more details of these classes.
The club has an active sail training programme over the summer with dinghy classes such as the Topaz, Vision and Laser, and these are held during the week.  See the Training Courses links on the Home page for more information. 
When we sail
Boats are launched in May and our racing calendar starts then with club early league racing.  However the racing season really gets going in June when our series of regattas commence and continues through to the beginning of September.
Racing takes place every Wednesday evening and every Saturday afternoon for the keelboat classes, plus weekend regattas.  Club dinghy sailing takes place on Sundays, and often in the early evening following the training sessions.
Most keelboats and cruisers haul out in the first half of September, dinghies carry on into October depending on the weather!
How people join in
The club welcomes new members, whether they arrive with a boat or not.  There are still places available in the harbour for moorings.  However if you don't have a boat, crew are often needed, especially if you are planning to be a regular and have some experience, and this is probably the best way to get involved.  Or take one of the adult training courses.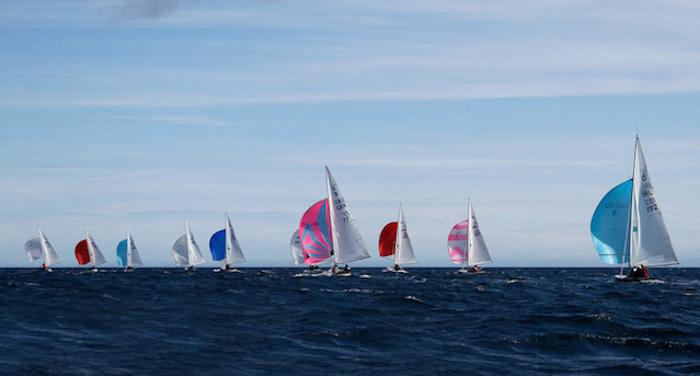 Hal Andrews
GHYC
Sailing Secretary
 John Wyles –  Dragon Class Captain 
Margeret Potenz – Squib Class Captain
TBA – Cruiser Class Captain
Harriet Emmerson- dinghycaptain@glandoreyc.com