The 2019 Lar Casey Cup will be held as part of the Glandore Regatta which will be held on 17-18 August.
The 2018 Lar Casey Trophy for Dragons and Lar Casey Cup for Squibs was held as part of the Glandore Regatta on August 18th/19th. Here are some photos of the prizegiving in Caseys Bar:
---
History
The Dragon fleet was introduced to Glandore in 1977 by two local brothers, Kieran and Dermot O'Donoghue. For a few years they provided the local viewers and visitors with spectacular sights of two graceful Dragons racing. The Dragons, Pan II (a 1957 Bjarne Aas owned by Kieran) and Fafner (a 1936 Johanssen owned by Dermot) raced each weekend during the summer season. Encouraged by the sight of these elegant craft and entertained by the tactics or antics of the O'Donoghue brothers, and to support the growing fleet numbers, Lar Casey proprietor of one of the local hostelries sponsored a perpetual cup for the Dragon class race in the village's annual regatta.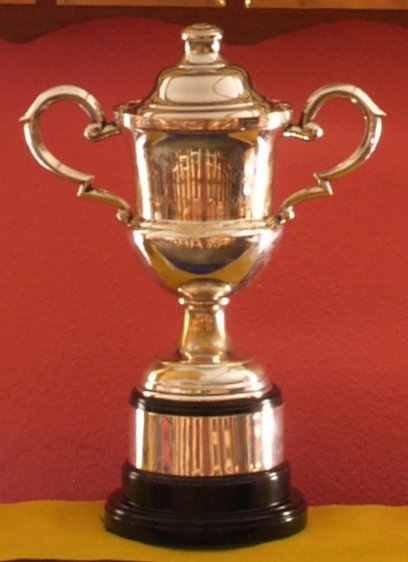 The Lar Casey Cup inaugurated in 1982 is the premier trophy of the fleet and is keenly completed for in August of each year. Over the years the race has attracted entries from the Dublin and Kinsale Dragon fleets and the Lar Casey Cup has been claimed a few times by the visitors. A list of the winning crews and Dragons is now recorded on a beautifully carved mahogany plaque which hangs in the spiritual home of the Glandore Harbour Dragon fleet – Casey's Bar.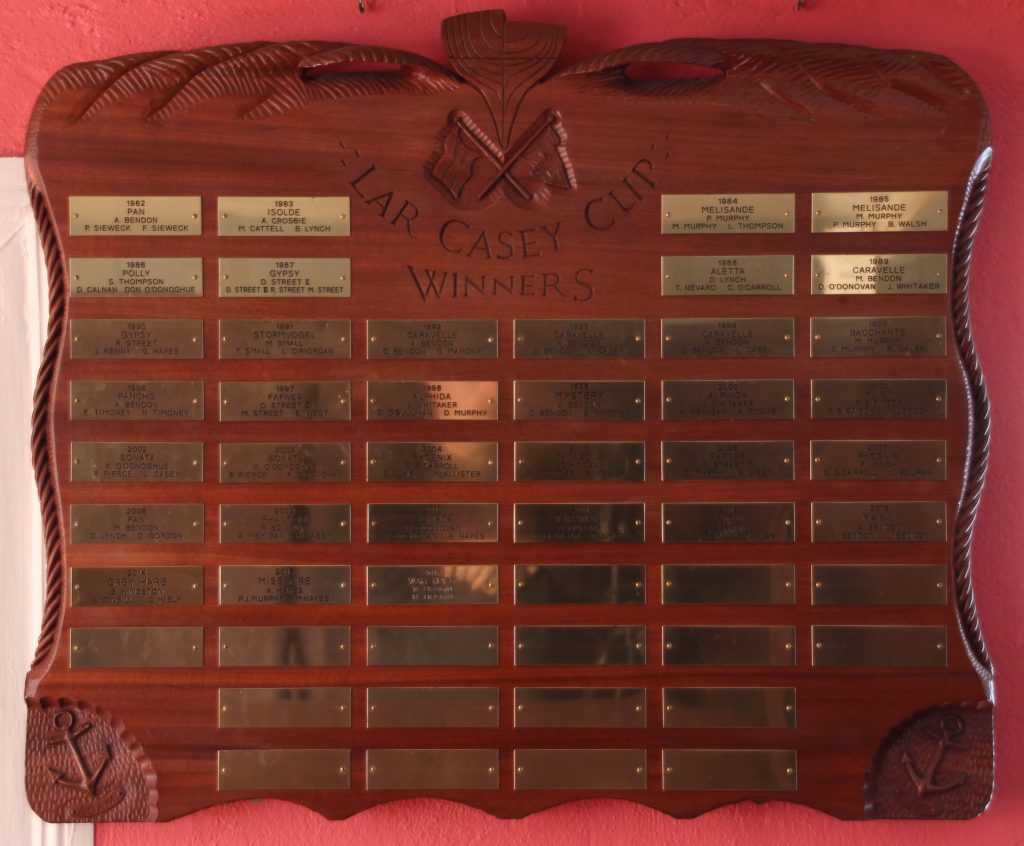 The race is held during the Glandore Harbour Yacht Club's annual regatta in August of each year, so bring your Dragon to Glandore and get your name on the plaque and your hands on the coveted Lar Casey Cup and the winners fleece!!

Winners 2014 – Grey Hare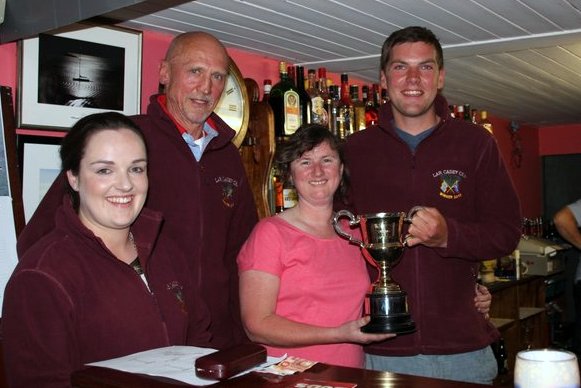 Winners 2015 – Miss Fire
Winners 2016 – War Baby