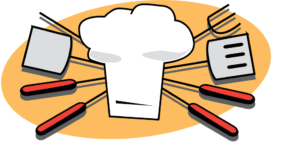 The GHYC Club BBQ will take place outside the Glandore Inn next Saturday, September 11th at 6PM. All are welcome! Tickets are €15 and our much-needed fundraising Club Raffle will take place during the event.
As the summer draws to a close and our thoughts are turning autumnal, I am appealing to all of you for some support for our Club raffle. We hope that you and your families have enjoyed their time with GHYC. We have all sailed and socialised through the Club and have made many friends here. This is something we would all like to see continue but the Club does need funds to maintain its momentum.
This year, it has again been very difficult to fundraise.  We were unable to hold a Club Supper or Ladies Lunch which are both important events in our year. We are running the raffle with the great prizes listed below, each of which has been so kindly donated by our members.
PLEASE take a moment to click Open Events  and buy some tickets. These are priced at €20 each or at the bargain price of 6 for €100!
Wilds in Glandore also has tickets for sale and they are for sale in the Clubhouse.
1st Prize : An original Oil on Linen painting 'Wild Flowers' by Deirdre Brennan
2nd Prize: Waters + Wild Gift Box including an organic perfume of choice and an award winning organic facial serum.
3rd Prize: Irish Organic Wine Importers are giving a box of red and a box of white wine.
Many thanks for all your support in the past and let's continue that support by buying your tickets NOW! I look forward to seeing you all at the BBQ on Saturday.