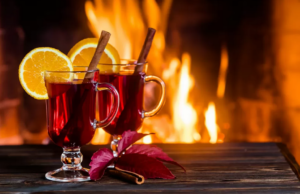 Happy New Year to Everyone
The 2022 AGM took place at the Club on 1.1.23. A brief summary :
Financial: Treasurer Richard Bradburn reported in some detail on the generally good financial health of the enterprise as well as the reserves available to help deal with unforeseen events. Costs are increasing significantly in several areas and a modest increase in membership fees was approved by the membership to keep some way in touch. The Club also additionally continues to put away reserves annually, ring-fenced for Debenture repayment. Audit: Given the increase in audit costs the membership voted unanimously to pause appointment of auditors for 2023 accounts pending an EGM later in the year when a menu of options or recommendation of the Directors will be put to the membership for decision.
Election of Directors/Officers:
Directors: Tim Forde, Richard Bradburn, Mary O Sullivan, Carla Miles.
Flag Officers: Commodore-Tim Forde, Vice Commodore-Carla Miles, Treasurer-Richard Bradburn, Sailing Secretary-Hal Andrews, Honorary Secretary-Mary O Sullivan.
Operations Committee: The Flag Officers plus :
Cliff Jeffers- Acting as Membership Secretary
Myriam O Connor- Acting as Social Secretary
Kevin Percy-Acting as Training Centre Manager
Jean Fuller- Acting as Junior Organiser
There is a vacant Operations Committee seat. Any person with an interest in managing and overseeing Website/ICT/Communications or any part thereof would be most welcome on the Committee.
Chris Lordan stood down from the Operations Committee. Chris provided great service during the lock-down/Covid era by remotely managing Garda Vetting applications on behalf of the Club. Vetting will now be managed by the Sailing School going forward, as before.
Diarmuid O Sullivan has taken over as Club Health and Safety lead and will continue to act as liaison with the local authority for event planning purposes. Michelle Hayes will join the Sailing Committee as assistant to the Sailing Secretary.
The Club is also blessed with many other  volunteers who are continuing in leading roles in areas such as Fleet Captains/Web/IT/Merchandising/Social/Sailing School/Primary Schools/WOW as examples. A buildings/facilities lead role is vacant with volunteer(s)welcome.
Awards and Draws:
Endeavour Trophy (Rossa Lordan) The 2022 recipient was awarded in absentia to Moana Leyden by Kevin Percy.
The award for Exceptional Service to GHYC was made to Orla Sheehan in recognition of her work on GHYC's merchandise offering.
Debenture Draw: €500 prize was won by Cormac O Carroll
A very social New Year gathering followed the AGM. Sinead Barrett's incredible mulled wine being the star of the piece, so much so that a substantial wine donation from a generous member before the AGM remained untouched and will remain chilled for the 1st prize-giving of 2023.
Work will continue during the week to update Club Website/ICT/EPP/Documents to reflect changes agreed at the AGM.
Thanks to all the volunteers who cleaned/prepared/catered for the AGM. The Club looked great.
Tim Forde-Commodore