Another classic Glandore event, supported by the Glandore Inn since 1986, was held last weekend. Unfortunately the tail end of Storm Ellen forced cancellation of racing on Saturday but visiting Dragons from Dublin & Kinsale still craned in.
An early briefing was held Sunday morning. With the forecast of steady 17/18kt westerly winds the Race Committee decided to go ahead with racing in Glandore Bay, south of Adam Island. A deep water mooring was laid to enable the RC boat, Avalon, the Commodores motor cruiser, to anchor safely. PRO Cormac O'Carroll was able to direct the three mark boats to set the windward/leeward course in comfort.
Sixteen Dragons and six Squibs sailed out to the course area. Due to the heavy conditions and unfortunate breakages, including a broken mast on Little Fella, only 11 Dragons and 4 Squibs started the first race. With the planned 3 races, or more, it was going to be a tough day for all. Hard work sailing upwind but exhilarating, and a bit scary, downwind in the waves.
By the 3rd and last race only two Squibs and nine Dragons were still racing.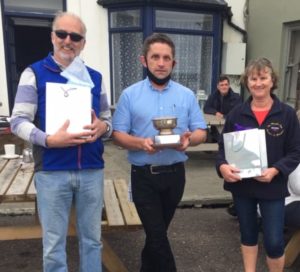 Sean Thompson & Mary Casey, in Trojan, were the victors of the Squib Rose Bowl 2020.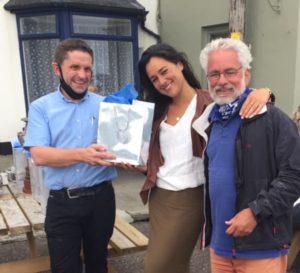 Hal Andrews & Deidre Sheahan, in Kingfisher, were close second.
The Dragon fleet was dominated by the visitors taking the first three places.
Serafina won the battle with Phantom to be the Dragon Rose Bowl 2020 winners.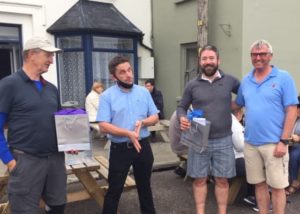 Top Glandore Dragon was Pongo.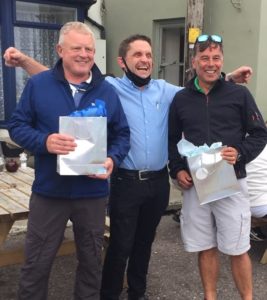 The Glandore Inn provide generous prizes for the top placed boats to go with the magnificent Rose Bowl Trophies.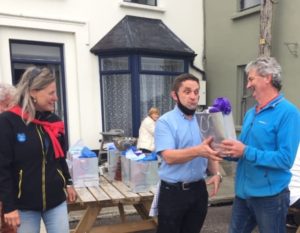 A huge thank you was expressed to the PRO and the RC support team for successfully managing the event in trying conditions.
Overall results on Racing page of GHYC website.