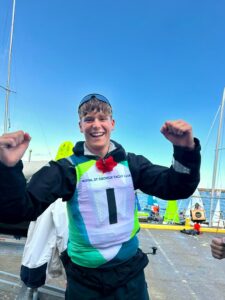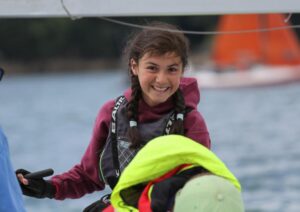 Ben Perez (Jr Sailor of the Year)
Although he's no longer small, still mighty Ben has been an asset to junior sailing for a long time now, but really flourished this season. Ben's raw talent and skill, can be seen through all elements of the race course, placing high up on the leader board night after night in the dinghy events throughout the season. Ben's involvement in the Dragon fleet has led to further silverware coming home, to add to success in the Topaz and Laser classes, and others. Ben's attitude on and offshore over the season has been something we could all learn from, he is the first to help if someone is in trouble. Even if the racing doesn't go his way or if he ends up in the water!  he remains positive and mannerly to the rest of his peers. Although he could not participate in the 2023 Marconi, he still maintained constant contact via multiple of FaceTime calls, and joined the very successful teams at the Elmo team racing event. Ben is undoubtedly is a role model to our younger sailors and even some instructors and will go on to make a cracking instructor.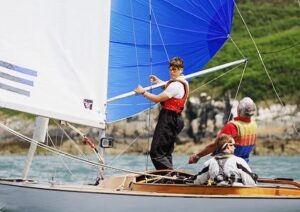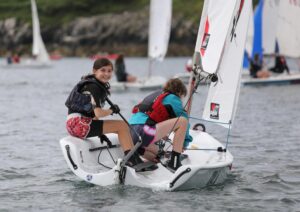 Zaiba Mahmood (Rossa Lordon)
Zaiba has been a constant, positive and hard-working part of our club over the past couple of years with her smooth sailing and super attitude in all elements of GHYC. Zaiba has an infectious smile which can be seen whether she's messing on a Quest or Topaz at dinghy racing or sitting on top of a capsized boat. Zaiba is the first to help with younger sailors in need; ensuring they too are having fun on the water. Her love of sport and enthusiasm really came out in both last year's and this year's Marconi; toughing out the strong gusts and laughing her way off the water, still motivated to put boats away, and finish the less fun jobs involved in sailing. Zaiba also is a keen Dragon sailor competing whatever the weather when she can. Zaiba's instructors would describe her as a pleasure to teach, always willing to learn and improve while being kind and caring to those around her. Zaiba is an all-rounder too, spending her weeks not on water running the backdoor café, keeping all the other sailors and hungry instructors happy. Her attitude is always positive and she is the perfect example for the younger sailors to aspire to emulate. Well done Zaiba!
Aoife Goulding SI