Rescheduled due to very light winds and sailed on Tuesday evening, 18 August in a light south westerly breeze.
The 11 boat Dragon fleet sailed a figure 8 course around Adam & Eve Islands.
Moonshine won the Cup by sailing a lower course to the finish, getting the better of Phyloong & Aphrodite.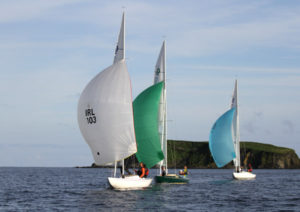 Overall results are on Racing page of club website.
Photos from Kathleen Hayes. Check club website for lots more
rwnm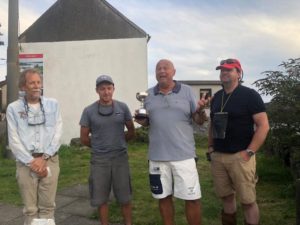 The winning team Jamie Frame, Tim Forde, Austin McKenna
Please participate in  our Fundraising Draw